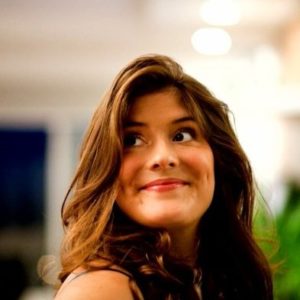 Delphine Halgand-Mishra
Executive Director
Delphine Halgand-Mishra is the Executive Director of The Signals Network. She is a Shuttleworth Foundation fellow and a CIGI senior fellow as an expert on press freedom and regulatory frameworks for platforms. She was the lead rapporteur for the Forum on Information and Democracy's report on infodemics, which offered 250 recommendations to governments and platforms on how to end infodemics. She previously served for six years as Reporters Without Borders' North America Director, advocating for journalists, bloggers, and media rights worldwide. Delphine regularly appears on American (CNN, Fox News, PBS, Democracy Now!,..), foreign media (BBC World TV, Al Jazeera, France 24) and gives lectures and conferences at U.S. universities (Harvard, UCLA, Yale, Columbia) on issues of press freedom violations. In May 2017, she received the 2017 James W Foley American Hostage Freedom Award for her work assisting American journalists detained abroad.
Earlier in her career, she served as Press attaché in charge of outreach at the French Embassy to the U.S. Since graduating from Sciences Po Paris with an M.A. in Journalism, Delphine has worked as an economics correspondent for various French media (such as Le Monde, Les Echos, L'Express), focusing mainly on international politics and macroeconomic issues.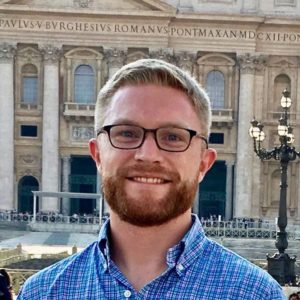 Benjamin Grazda
Project Manager
Ben Grazda is the new Project Manager of The Signals Network. He previously served as the Student Lead for the London School of Economics' Maryam Forum Co-Lab on Democracy and Disinformation. Before joining the LSE, he spent four years working for humanitarian organizations (International Rescue Committee and Mercy Corps) in Kenya, Nigeria, Iraq, and Syria. Prior to that, he worked at the US Senate's Homeland Security and Governmental Affairs Committee and the Committee on Rules and Administration. He has also worked as a communications assistant at Sisi ni Amani, a local NGO in Kenya that worked to combat disinformation over SMS during the country's 2013 election, and as a researcher at the Woodrow Wilson Center for Scholars focusing on US budget policy.
He is currently completing his master's in conflict studies in the LSE's Department of Government, where his research focuses on the weaponization of social media.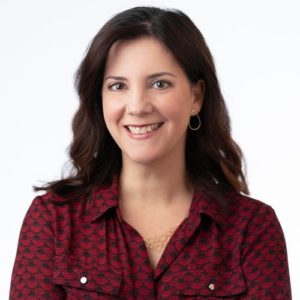 Edit Reizes
Development Counsel
Edit Reizes, a development professional with 25 years of marked accomplishments, provides highly personalized fundraising counsel to nonprofits seeking to improve, diversify, and expand development operations.
Before becoming a consultant, Edit served in executive and senior-level fundraising roles at a wide range of organizations, including the Economic Policy Institute, Weitzman Institute of Science, and Society for the Protection of Nature in Israel. Edit has built a strong development skill set that enables her to quickly assess an organization's opportunities and challenges and help guide that organization to fundraising success. Coupled with strategic "know how," Edit has been actively involved in – and successful at – securing institutional grants and major donor gifts in the five and six figure range, including endowed and planned gifts. One of her strengths is creating and implementing outreach programs to attract new supporters to organizations. As one example, she launched a program to involve the growing high-tech and bio-tech communities in the Washington, DC, region and revitalized a "Next Generation" outreach and fundraising effort that engaged younger supporters.
After many years "in house," Edit began consulting in 2007.  She has worked for and consulted to organizations with budgets that range from $500,000 to more than $100 million.
Edit graduated from the University of Maryland, College Park, with a B.S. in Management and Consumer Studies and supportive core work in Public Policy and Administration. She was a founding board member of 4 Montgomery's Kids. Some of her current community service involvement and volunteering activities include College Gardens Elementary School, Far Post Soccer, Manna Food Center, and Progressive Montgomery. She also serves as a mentor for the 2019-20 Mentor program of the DC Chapter of the Association for Fundraising Professionals.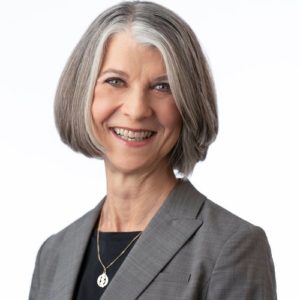 Diane Schwartz
Development Counsel
Diane Schwartz has spent more than 25 years in the nonprofit sector and is skilled in fundraising, management, and governance, as well as project development and management. She draws on her extensive background to work effectively on a wide range of issues and assignments, from the local to the international level. Since becoming an independent consultant in 2006, Diane has drawn on her expertise to advise, assist, and coach nonprofit organizations.
Previously, Diane had responsibility for organizational planning and management, project development and management, and/or fundraising at the Environmental and Energy Study Institute, Economic Policy Institute, Center for Community Change, Family Care International, and the Center for Economic and Policy Research. Revenues increased at each organization during her tenure. Diane also has served as a member of the board of directors for Earth Share, Partners for Development, and GRACE Cares. Prior to entering the nonprofit field, Diane was a project consultant to United Nations agencies, the U.S. Agency for International Development, World Wide Fund for Nature, and other nonprofit organizations, focusing on Latin America and Africa. She also served as a media and communications specialist with local and regional agencies addressing environmental and economic development issues.
Diane holds a B.A. in English from Trinity College (Hartford, CT) and an M.A. in International Affairs from Columbia University (New York, NY). She lives in Arlington, VA. Diane is active on education and political issues and teaches at a county program for adult English language learners.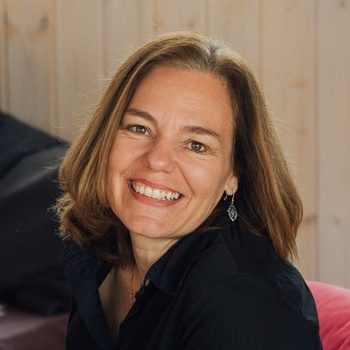 Rebecca Petras
Director of Operations
Rebecca Petras is the Director of Operations of The Signals Network. She comes to the network from the humanitarian sector where she managed and directed international NGOs with innovative approaches to re-imagining aid.
Most recently, Rebecca served as director of the Geneva-based H2H Network of humanitarian service providers, overseeing the inception, strategy and sustainability of the network. She was instrumental in developing the network's grant funding mechanism and worked directly with UK Aid (FCDO) to create a monitoring, evidence and learning program for the network. Previously, Rebecca served as deputy director of Translators without Borders (TWB) where she oversaw global operations of the international NGO of which she was a founding board member. She developed TWB's financial sustainability model, and created and funded the first-ever crisis relief translation network and the Gamayun language technology initiative.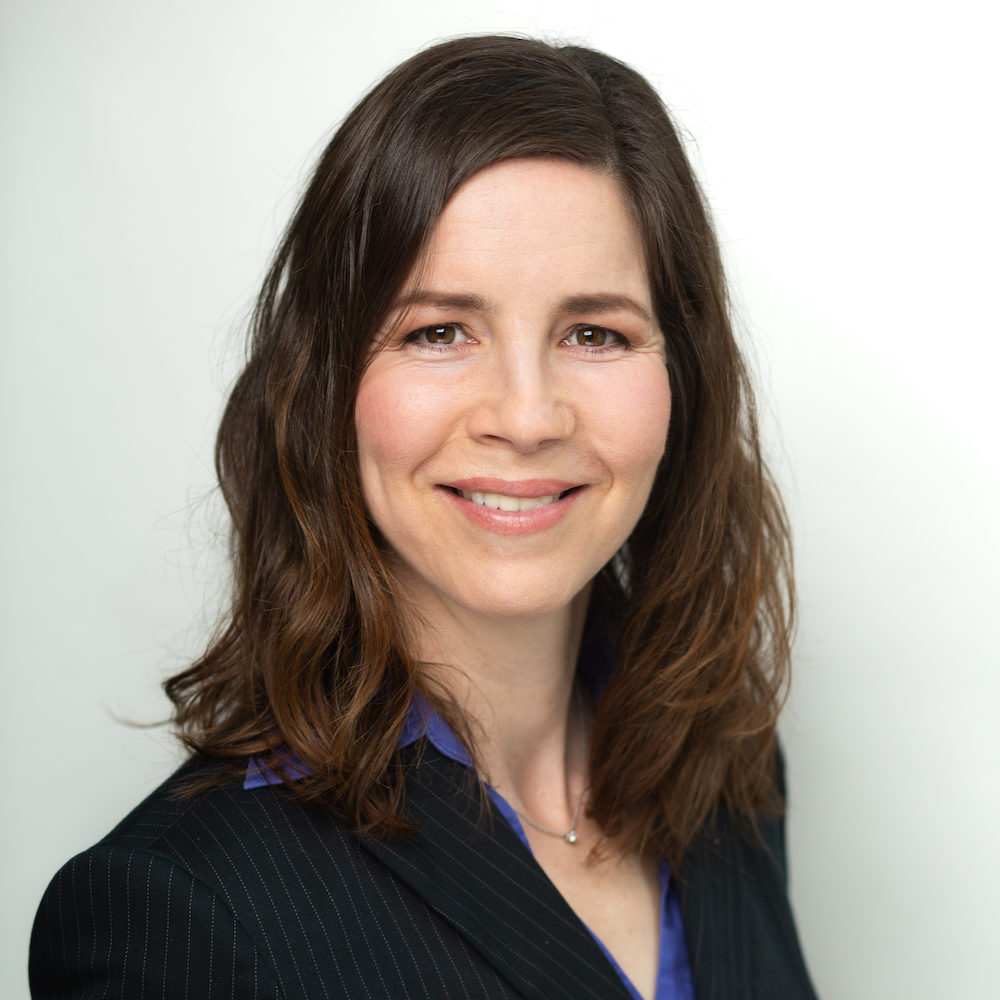 Dulcey Reiter
Communication Manager
Dulcey Reiter is the Communication Manager of The Signals Network. She is responsible for developing communication strategies for The Signals Network that help advance the organization's efforts to build a more transparent society through its coordinated media investigations and support of whistleblowers. These strategies include publications, website development, media partnerships, and social media.
Prior to joining The Signals Network, she worked in communications at UC San Francisco's Healthforce Center, Sierra Leadership, and TechSoup Global, amongst other organizations, focusing on raising their profile through thoughtful, creative, targeted content development and dissemination.
Dulcey brings over 20 years of nonprofit experience in developing strategic communications. She enjoys tackling diverse, complex challenges in mission-driven organizations using her outstanding written and verbal communication skills, project management know-how, and strategic thinking experience.
She earned her master's degrees in International Affairs and Development and International Studies from The George Washington University and the University of Sydney, respectively.